Camera Language


Movies and Its camera language can facilitate relationships between space, human behavior, and psychology. When we are watching a movie, the use of camera language is an action that is most likely to change our subjective perception.

Björn Ehrlemark & Carin Kallenberg's project "St Görans In Character – the unintentional portrait of a lost building" indirectly prove this hypothesis. In this project, they together created this short film that presents a recreated walk through the building.

In the film, they put the architecture "spaces" back through using fragments of Swedish crime movies. In the movie, St Görans girls' vocational high school is represented as a variety of spaces: "small-town hospital", "government offices", "secret military base", "forensic archive" or "post office". The reason it has so many identities was due to the modernist high-rise buildings being. It was left vacant until the film production crew came in and produced movies that appeared to be filmed in different architectural "spaces".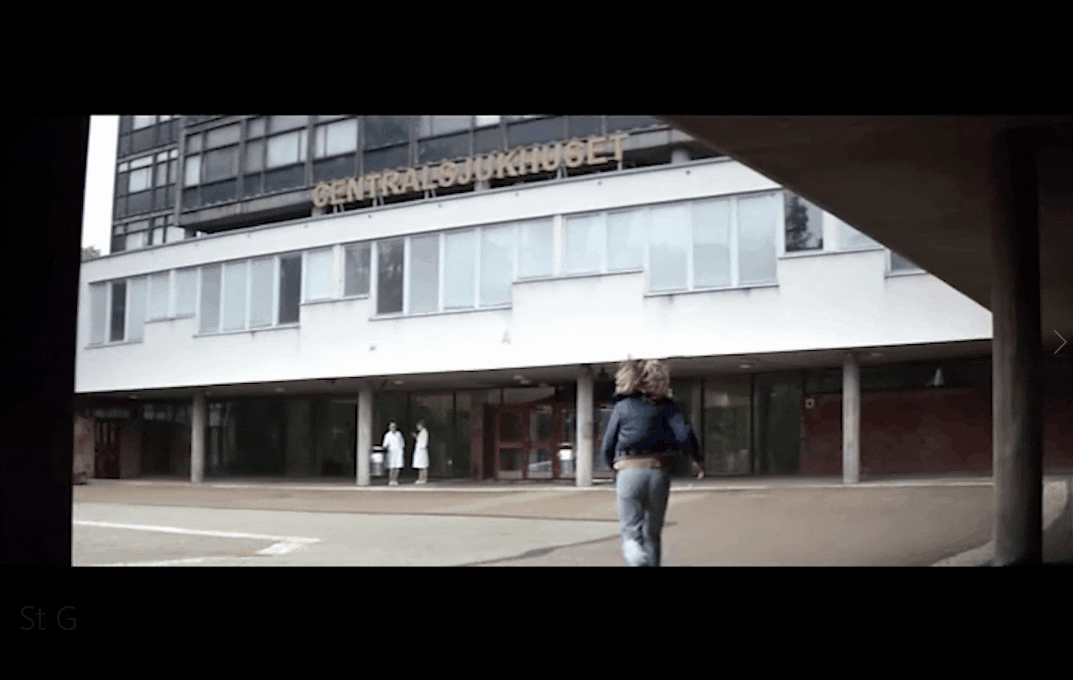 Take these two screenshots as examples. When in the same corridor, the government office scene on the top, the camera appears to be in a relatively "normal" position with light lit up most of the space. However, in the hospital scene, the camera was set up in a much lower angle with light only hitting the back of the frame in order to create an atmosphere of coldness.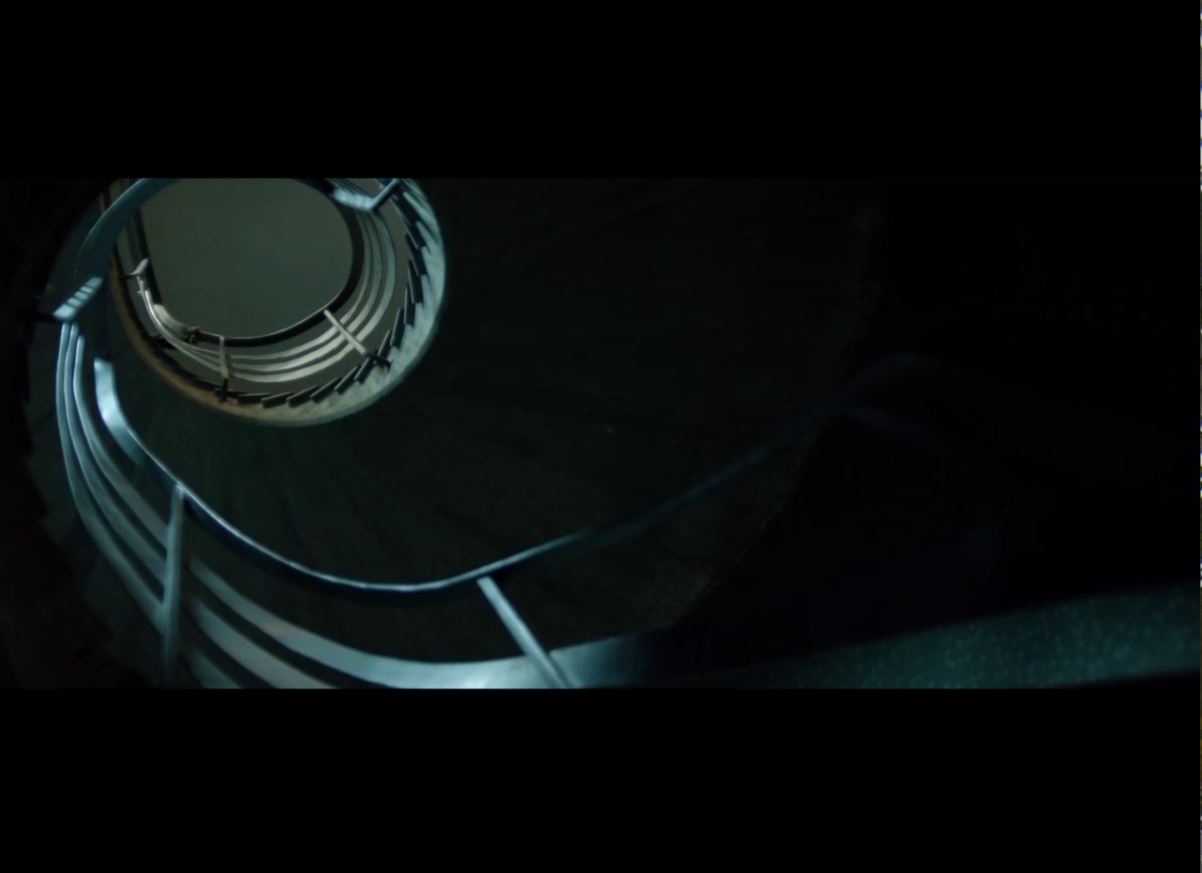 The other example are even more interesting. In the spiral staircase scene, the screenshots on the top shows that the camera was set up on the base floor looking up with light penetrating from the top. Insinuated the "dark" situation for the protagonist. When the camera goes to the top and looks downwards, the interpretation of the space suddenly changes. The scene becomes much more ordinary with some kind of story background.
︎
︎
︎
︎
︎
︎
A single architectural space can appear as different spaces through use of camera techniques. Space, human and camera have formed a mutually restrained triangular relationship
︎
︎
︎
︎
︎
︎
T
r
a
n
s
l
a
t
e